A TEAM OF INNOVATORS
PSI President and Chief Technical Officer, Dr. Curtis Berthelot (P.Eng.), earned his Doctorate of Civil Engineering with a focus on Materials Science. He has built a team of more than 100 engineers, geologists, lab technicians and industrial operators with decades of experience.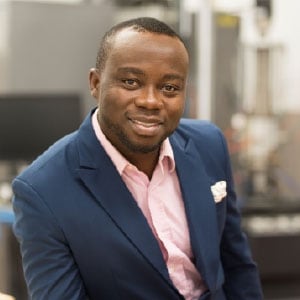 Ganui Abdul Rahman
E.I.T.
Project Manager
Mr. Abdul Rahman is a Project Manager with PSI. 
He is a Registered Engineer-in-Training (E.I.T) with APEGS.  He graduated with a Master of Science in Civil Engineering at the University of Saskatchewan in 2014 specializing in the characterization of recycle tires for road drainage layers.  He has worked for PSI over the past nine years in the areas of project management and quality control testing.
With regards to field work, Mr. Abdul Rahman has experience in collecting material samples for quality assurance laboratory testing.  He also has conducted nuclear densometer testing, asphalt sample, field testing, and aggregate sampling and field testing.  He is trained in falling weight deflectomer (FWD) testing and FWD field testing.
Transportation Infrastructure
Mr. Abdul Rahman has experience managing aggregate crushing equipment, supervising material excavation, material production, as well as traffic accommodation and pre-construction assessment and macro paving.
Mine Infrastructure
Mr. Abdul Rahman has experience gathering aggregate samples and testing them in the laboratory for test pours, slump and flow testing for tailings aggregates.
Academic Credentials
Sc., Civil Engineering, 2014, University of Saskatchewan, Saskatoon, SK.

Thesis title: Shredded tires as an urban local road drainage layer material.

Sc., Civil Engineering, 2008, Kwame Nkrumah University of Science and Technology, Kumasi Ghana.
Professional Credentials
Registered Engineer-In-Training, Association of Professional Engineers and Geoscientists of Saskatchewan.
Publication Record
3 Refereed Journals

15 Technical Reports