A TEAM OF INNOVATORS
PSI President and Chief Technical Officer, Dr. Curtis Berthelot (P.Eng.), earned his Doctorate of Civil Engineering with a focus on Materials Science. He has built a team of more than 100 engineers, geologists, lab technicians and industrial operators with decades of experience.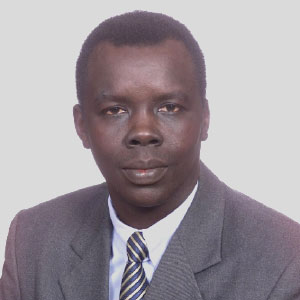 Yowin Daniel Yowin
P.Eng.
Senior Equipment Design Engineer
Yowin is a senior equipment design engineer for PSI and provides overall equipment design and technical leadership.
Yowin is a professional engineer with over 24 years' experience in mining and material handling equipment design. Yowin has extensive project and lean management experience. Yowin has dedicated his career to developing pragmatic mechanistic based materials characterization protocols and numerical modeling systems that help transportation infrastructure and mining engineers make better technical and economic decisions with regards to sustainable infrastructure engineering decisions.
Mine Infrastructure
Yowin has designed several equipment plants used in mine sites across Canada. These designs have been used in material handling, drying, dust management and tailings backfill systems.
Academic Credentials
Sc., Mechanical Engineering (Honors), 1996, University of Khartoum.
Continuous Improvement Through team work. Saskatoon, 2006
Effective Lean Management Skills. Saskatoon 2007
Masters Certificate in Project Management. 2018, University of Saskatchewan
Professional Credentials
Registered Professional Engineer, Association of Professional Engineers and Geoscientists of Saskatchewan.