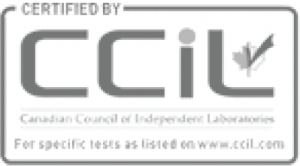 CCIL CERTIFIED
PSI's central laboratory is certified by the Canadian Council of Independent Laboratories in several test procedures and is staffed by full-time, certified technicians.
PSI's has facilities located in Saskatoon and Esterhazy Saskatchewan.
FACILITIES
Innovative solutions for customer needs
PSI Technologies' laboratory and head office in Saskatoon, Saskatchewan is where our ideas come to life, and where they are thoroughly tried and tested before being applied.
PSI's team of lab specialists works alongside engineers and operators to explore new ways to improve mining and transportation infrastructure operations. With a commitment to technical innovation, our labs develop better ways to utilize materials to improve transportation infrastructure and mine structural conditions.
In addition to our central laboratory, PSI has fully equipped mobile labs to conduct on-site field testing of materials and operates a branch office in Guelph, Ontario.