A TEAM OF INNOVATORS
PSI President and Chief Technical Officer, Dr. Curtis Berthelot (P.Eng.), earned his Doctorate of Civil Engineering with a focus on Materials Science. He has built a team of more than 100 engineers, geologists, lab technicians and industrial operators with decades of experience.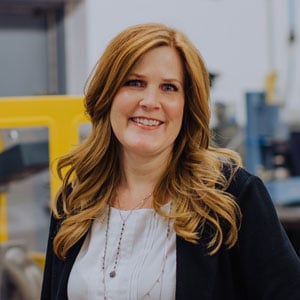 Jody Berthelot
B.Eng. (Civil)
General Manager
Ms. Berthelot is the General Manager of PSI.
Ms. Berthelot has a Bachelor's degree in Civil Engineering from University of Saskatchewan, Petroleum Engineering Technician Certificate from SAIT and Business Administration Diploma from SIAST.
Ms. Berthelot has a complementary background in engineering analysis, data interpretation, office management, finance and accounting. Her engineering experience is focused on project management which includes report/proposal writing, staff supervision, data management, project planning and scheduling.  Also, she is well-versed in all aspects of construction safety as she achieved the first safety program and COR certification for PSI and held the position of Safety Officer with PSI for a number of years.
Ms. Berthelot is very competent in dealing with all aspects of the company's general management and finance controls.  Her versatility and experience in engineering, accounting, and human resources results in strong leadership.
Academic Credentials
Sc., Civil Engineering, 2003, University of Saskatchewan.
Petroleum Engineering Technician, 1992, Southern Alberta Institute of Technology (SAIT).
Business Administration Diploma, 1990, Saskatchewan Institute of Applied Science and Technology (SIAST).
Publication Record
5 Refereed Journals

401 Technical Reports